LEO HI Visibility Workwear, Personalised | Southend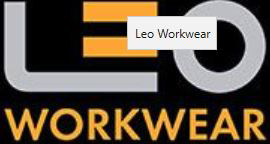 We are an authorised supplier of Leo Hi Visibility workwear. Leo are a well established Company specialising in the design and manufacture of High Visibility garments. If you need something different then you will find it here. At Fairway we offer a wide range of corporate clothing and specialist workwear with your branding and logos, this is available for customers and businesses across Southend, Essex and the UK.
If you don't see the workwear or corporate clothing or workwear you require either call or send us a message with what you are looking for.
---
Waistcoats
With and without sleeves, huge variety of types and colours, also limited flame spread EN533 and anti static EN14116. Tarka, Rumsam, Velator, Bradworthy, Lynton, Pilton, Arlington, Cobbaton, Fremington, Burrington.
Railway waistcoats, Lapford, Eggesford, Copplestone,Rackenford, Chapelton, Muddiford, Barnstaple, Gorwell, Forches, Shirwell, Wrafton, Huntshaw, Mullacott, Brayford, Kentisbury, Cranford, Milford, Parkham, Sticklepath, Clifton, Meshaw.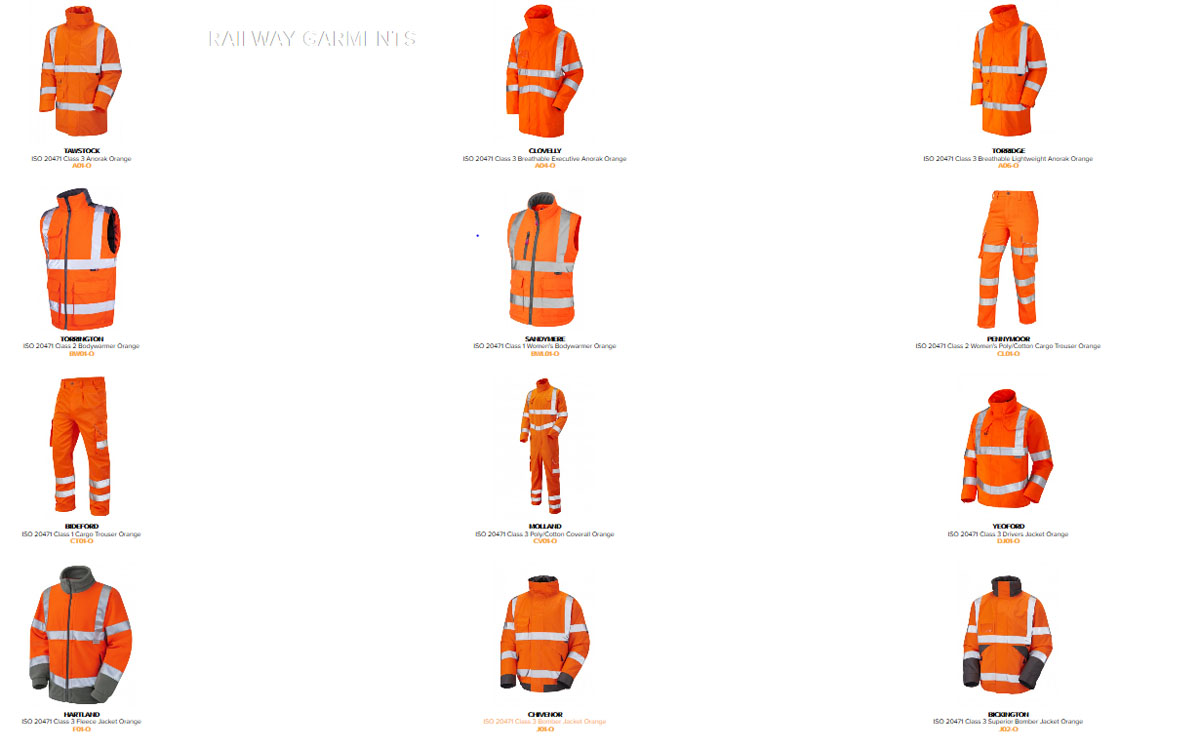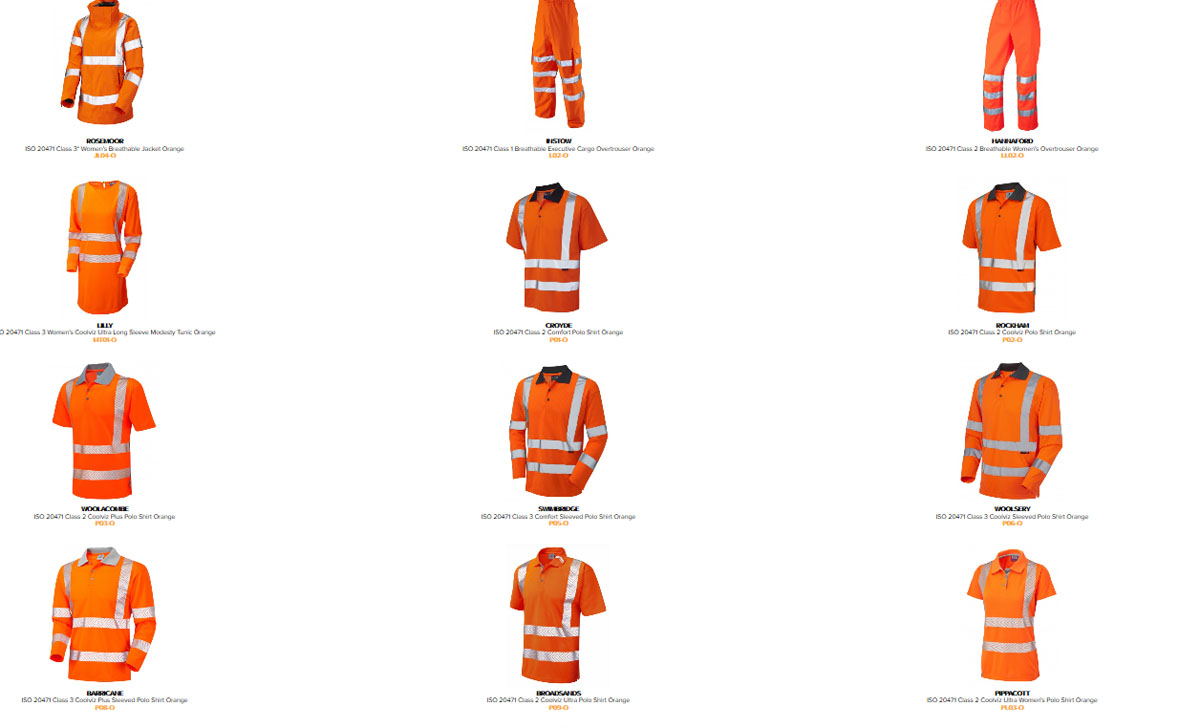 ---
Leisurewear
Polo shirts, vests, sweatshirts, fleece jackets, softshell jackets.
Foul Weather, bodywarmers, anoraks, jackets, overtrousers, trousers.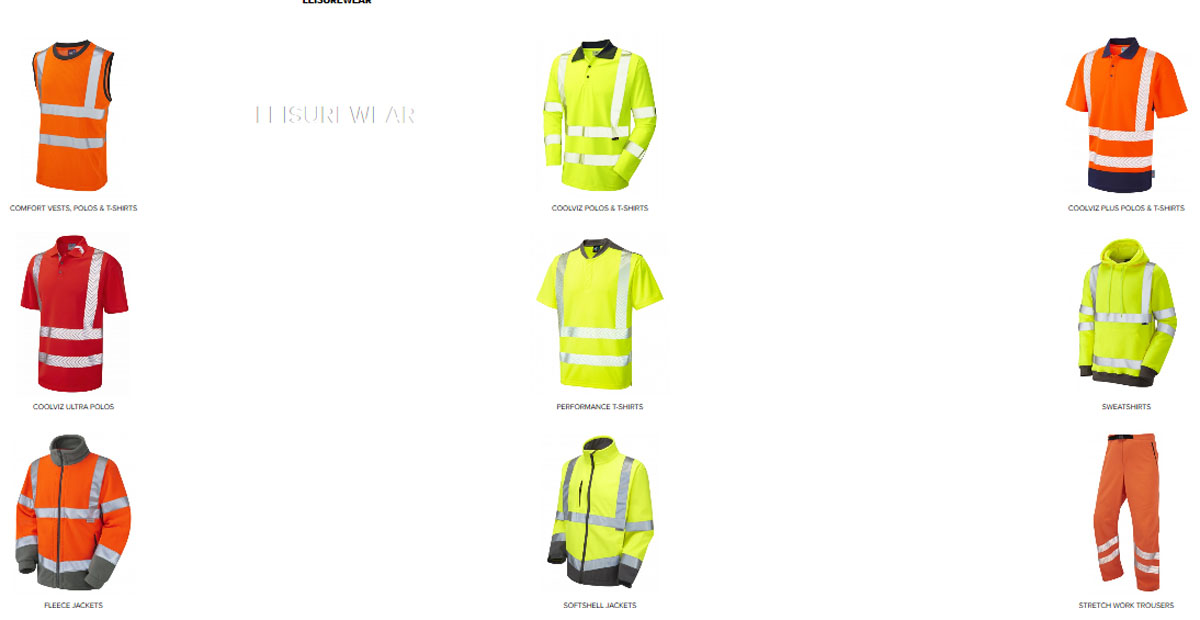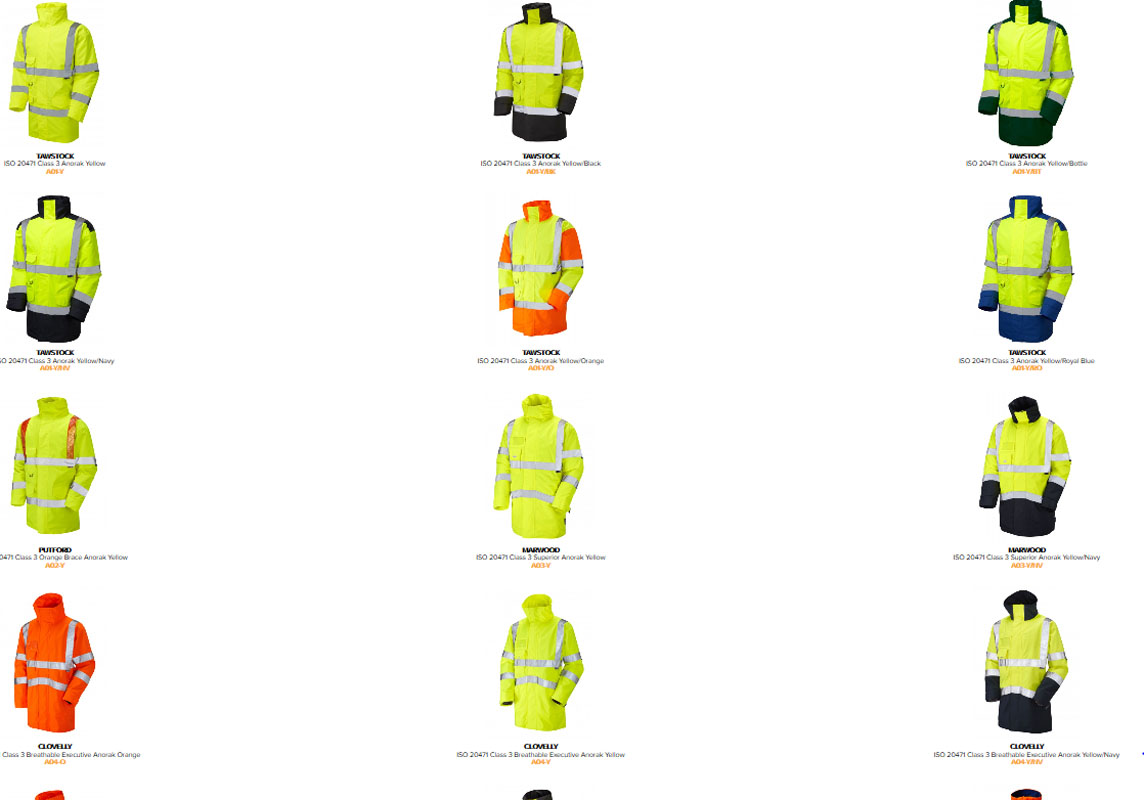 ---
Traffic Management
These garments feature Oralite ( formally Reflexilite) prismatic reflective tape technology. The tape also has superior reflective performance in wet weather conditions when compared with standard relextive tapes. Models Putford, Portmore, Bickleton, Taddiport, Barbrook ISO 20471.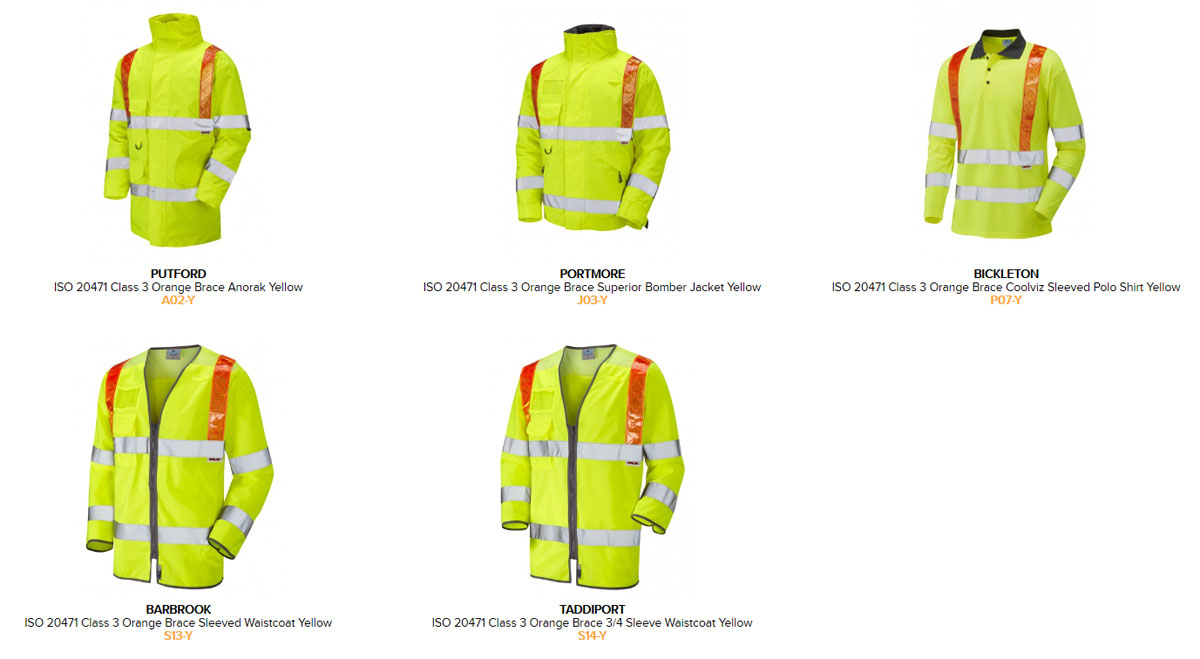 Childrens Neon Stars waistcoats in neon colours, Orange, Lime, Yellow and Pink EN1150.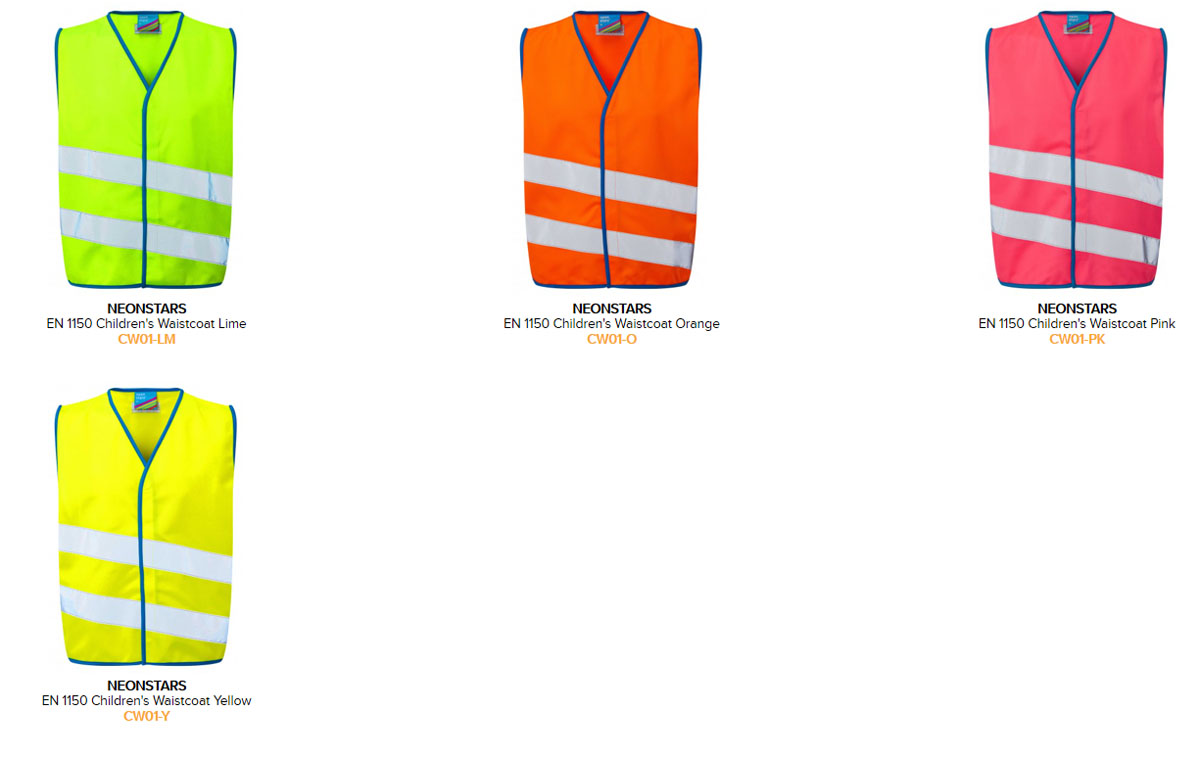 ---
Maternity Clothing
Cargo trousers, polo shirt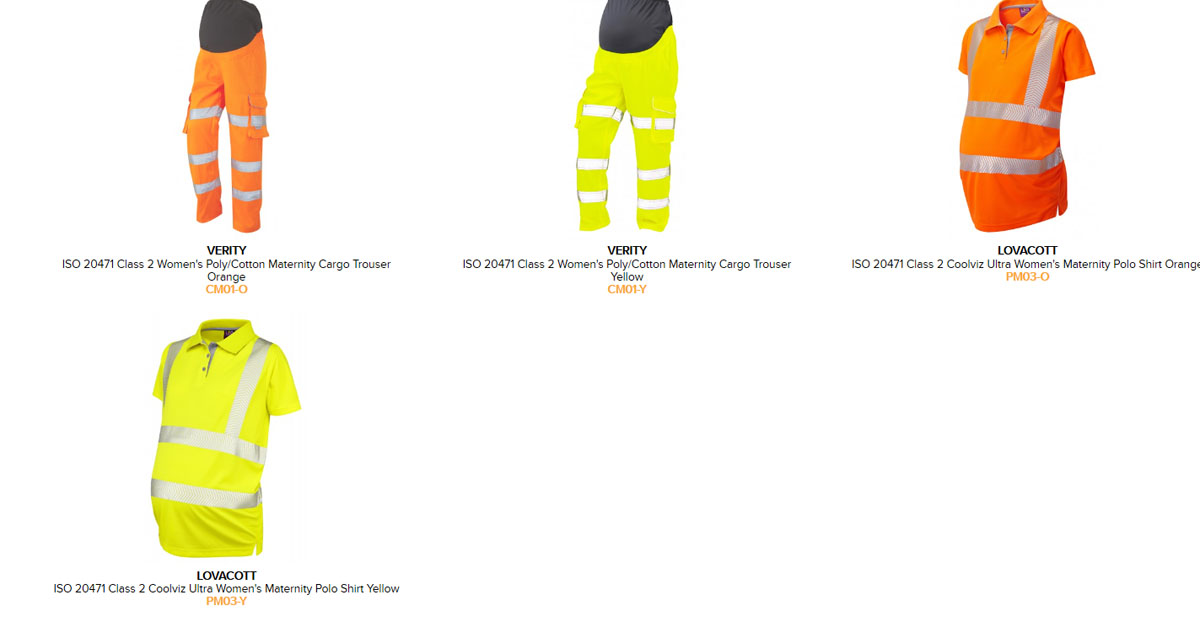 ---
Other Clothing
Polo shirts, Croyde, Swimbridge
Comfort Vests & T shirts, Ashford, Newport
Coolviz T shirts & Polo shirts, Braunton, Rockham, Woolsery
Coolviz plus polo shirts, Woolacombe, Barricane, Mortehoe, Watersmeet
Coolviz Ultra polo shirts, Broadsands
Sweatshirts, Saunton, Brynsworthy, Libbaton,Goodleigh, Winkleigh
Fleece Jackets, Hartland
Softshell jackets, Buckland
Bodywarmers, Torrington
Anoraks, Tawstock
Superior Anoraks, Marrwood
Lightweight breathable Anorak, Torridge
Executive Anorak, Clovelly
Breathable jacket, Exmoor
Bomber jacket, Chivenor
Superior Bomber jacket, Bickington
Overtrousers, Appledore
Executive overtrousers, Instow
Stretch work trousers, Landcross
Cargo trousers, Bideford, Ilfracombe
Lighweight cargo trousers, Yelland
Drivers jacket, Yeoford
Coveralls, Molland
Ladies Superior Waistcoats, Lynmouth, Beaworthy
Ladies polo shirts, Pippacott, Pollyfield
Ladies Softshell jackets, Honeywell
Ladies breathable jacket, Rosemoor
Ladies Cargo Trousers, Pennymoor
Ladies Overtrousers, Hannaford